---
Timeline

November 15th, 12:00 pm MST - November 28th, 11:59pm MST
Prize
The RBG Panel Light Pro by Lume Cube- The most advanced full-color LED Panel on the market, this Panel Light will give you control over the entire color spectrum for unlimited creativity.
The Brief
Get creative with light and show us your exploration into video and photo creation. Submit photos and short videos that demonstrate your lighting skills by using elements like shadows and colors. From stunning studio lights to the natural elegance of golden hour, show us the profound effects of good lighting.

This contest is free to enter and open to everyone in the community- whether you shoot on pro cameras or use your phone camera, get out and shoot! If you're unable to safely shoot new videos and photos, look through your archives and see what you can find.
Video and Photo Requirements
If you're submitting video clips: the individual video submission's time length

MUST

be between 5 to 60 seconds. We're looking for short, simple clips!

We accept the following file types: JEPG, PNG, MP4, and AVI.



---
Steps to Enter
1. Make sure you're logged into your Dissolve Creators™ account.
Don't have an account yet?
Sign up for free and set up your Creator Profile.
When signing up, check off the "Create a Dissolve Creators™ profile" box.
To set up your Creator Profile after signing up, fill out your profile settings
2. Once logged in, upload your submissions to the Light Play Contest Collection.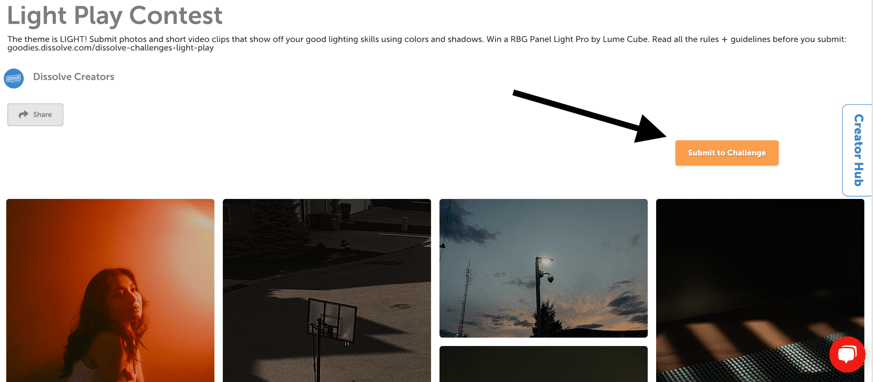 IMPORTANT! Check off the "Allow users to download" box.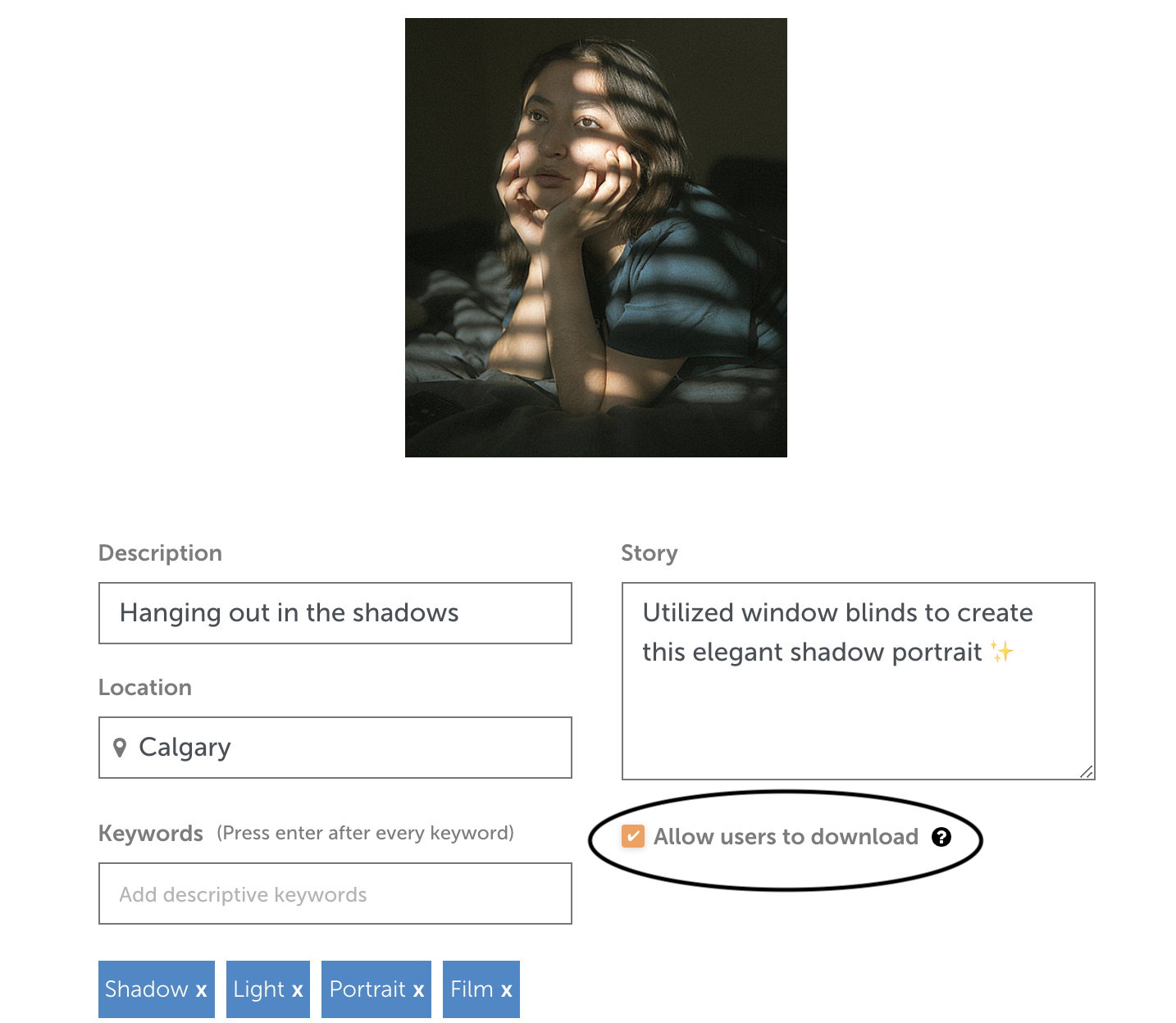 ---
Contest Entry Guidelines



This contest is free to enter and is open to submissions worldwide except the following countries: Brazil, Mexico, Russia, and India.


Each video and photo submitted to this contest as of November, 15th 12:00 pm MST until November 28th, 11:59 pm MST will take part.


There is no limit of relevant submissions per account. Upload as many relevant videos and/or photos as you want to increase your chances of winning. Only upload your own content.


All contest submissions

MUST

include the keyword provided in the "Steps to Enter" section in order to count.


All contest submissions

MUST

be made available for free download. All contest submissions get published under the Free Content EULA and can be used for free.


A panel of judges selected by Dissolve will choose the winner based on criteria outlined in the Dissolve Challenges - Contests EULA. The winner will be selected and contacted via email within 2 days following the contest end date.


By submitting to this contest, you accept our Dissolve Challenges - Contests EULA.